Contact Information
Innovated Control Systems
Bancroft, Ontario K0L1C0
Mail
Innovated Control Systems
P.O. Box 1091
Bancroft, Ontario K0L 1C0
Phone:

(613) 332-9960

Toll Free:

(877) ICS-KILN
(877) 427-5456

Fax:

(613) 332-9818

Email:
Our Kilns Feature:
High Efficiency Heating Systems
Vent Heat Recovery (Recaptures Waste Heat From Venting Process to Preheat Inlet Air, Reducing Energy Usage and Drying Cycles By Up to 20%)
Variable Speed Fans to Maximize Drying Rates and Quality
Insulated Floor and Stainless Steel Floor Liner
Turn Key Units Ready to Produce in a Few Days From Arrival to Site
Available in Stainless Steel or Corrosion-Resistant Aluminum
No Floor Units for Heat Treatment and Lower Cost Systems
Latest PLC and PC Controls With Full Remote Monitoring and Support
Reliable Equipment Manufacturer
Kilns, Heat Treating Chambers, and More
Innovated Control Systems is dedicated to manufacturing state of the art equipment including dry kilns, conditioning and heat treating chambers, wood preservation equipment, wood processing and handling equipment as well as automation and controls.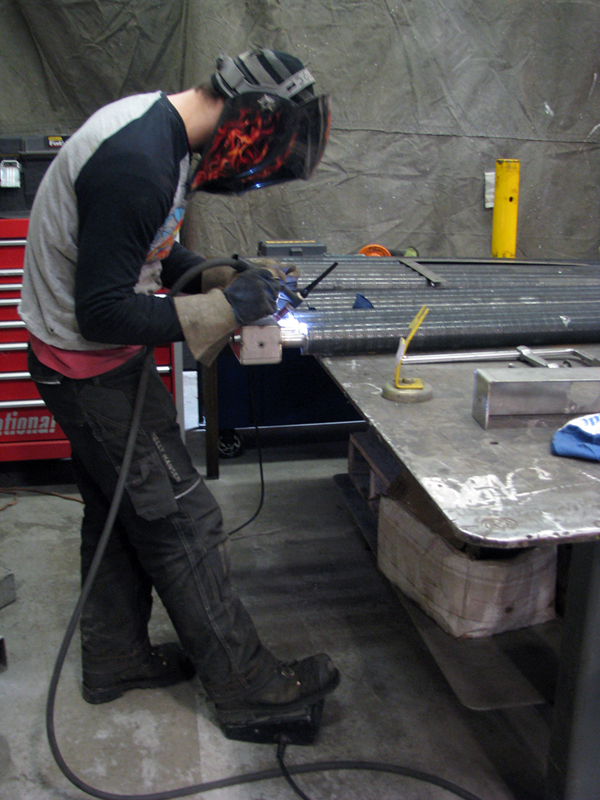 Over 20 Years
of Industry Experience
Established in 1992 as a machine design and control company, Innovated Control Systems has evolved into project management and complete process design. With over 20 years of industry experience, Innovated Control Systems aims to improve, upgrade, and redesign the industrial processes of the wood products industry. In 1998, Innovated Control Systems relocated to Bancroft, Ontario, in the heart of Southern Ontario's wood basket where a large manufacturing facility was built, enabling us to expand our products and services as well as focus on different aspects of the wood products industry.
Porta-Kiln: Safe and Effective Kiln
Primarily focused on the prefabricated aspect of a dry kiln system, we developed the Porta-Kiln where the unit is not a fixed building, eliminating the need for costly on-site construction, essentially providing a turnkey system. With hundreds of dry kiln installations across North America, our Porta-Kiln units are the safest, most efficient, and cost-effective kilns on the market today.
Let Us Help You Meet Your Production Needs
Innovated Control Systems also builds prototype machinery and one-off process equipment in addition to rebuilding and retrofitting existing production equipment to improve capacity with automation that meets today's production needs and health and safety regulations. Call us at (613) 332-9960 for more details.