Contact Information
Innovated Control Systems
Bancroft, Ontario K0L1C0
Mail
Innovated Control Systems
P.O. Box 1091
Bancroft, Ontario K0L 1C0
Phone:

(613) 332-9960

Toll Free:

(877) ICS-KILN
(877) 427-5456

Fax:

(613) 332-9818

Email:
We Offer:
Environmental Chambers, Steamer, Heat Treatment Units
Prototype Design and Build
Plant Heat Recovery Systems
Boiler Systems and Controls
Fabrication, Welding, Sheet Metal, Machining, Piping and Process Design
State of the Art Dry Kilns
Turnkey Systems and Dry Kilns
Innovated Control Systems has developed a line of state-of-the-art dry kilns in sizes ranging from 10,000 FBM to 200,000 FBM. Not only do we specialize in turnkey systems but we offer a line of prefabricated dry kilns built with the highest quality materials and latest design features. These dry kilns are fast and efficient, with capacities of 40,000 FBM in each unit.
Our Kilns Feature: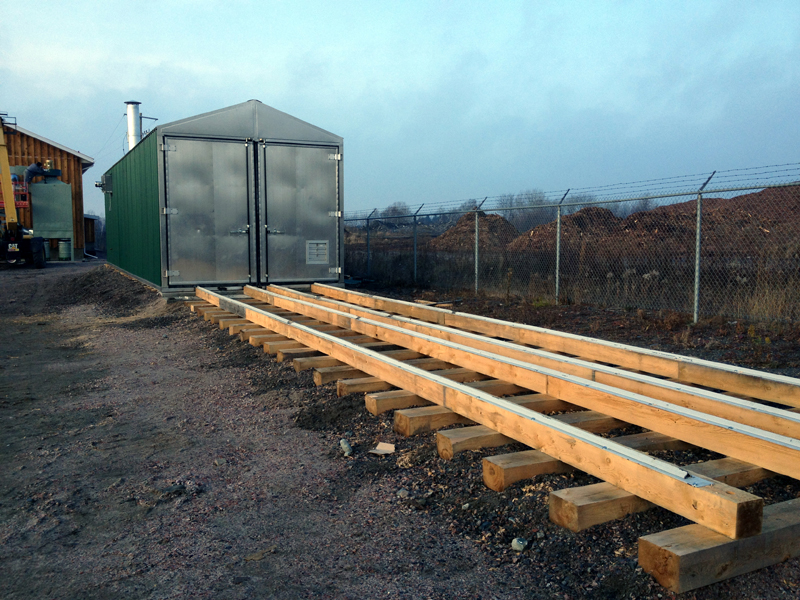 High Efficiency Heating Systems
Vent Heat Recovery (Recaptures Waste Heat From Venting Process to Preheat Inlet Air, Reducing Energy Usage and Drying Cycles By Up to 20%)
Variable Speed Fans to Maximize Drying Rates and Quality
Insulated Floor and Stainless Steel Floor Liner
Turn Key Units Ready to Produce in a Few Days From Arrival to Site
Available in Stainless Steel or Corrosion-Resistant Aluminum
No Floor Units for Heat Treatment and Lower Cost Systems
Latest PLC and PC Controls With Full Remote Monitoring and Support
Learn more about the benefits of our wood processing equipment, particularly dry kilns. Talk to our friendly representatives by dialing (613) 332-9960. We are looking forward to hearing from you.